Hi everyone! I'm back from my hiatus (or perhaps it was more of a hibernation) and I'm here to share a quick review of my most recent Target clearance find!
I found this beauty, "The Sparkle Suite" SUGARFIX by BaubleBar Embellished Earring Gift Set near the clearance racks in the Women's Clothing section. 12 pairs of earrings, each simple yet unique — I'm smitten.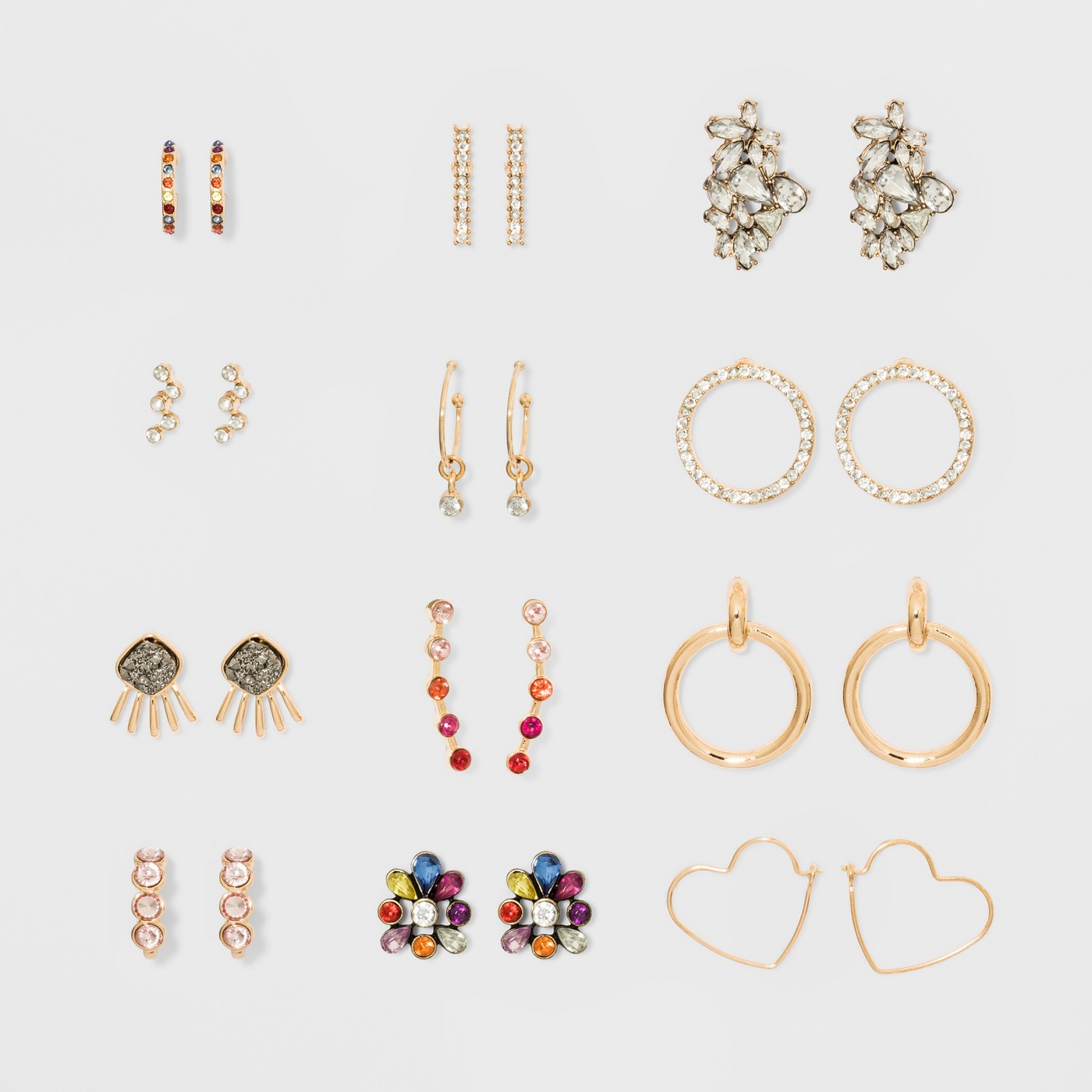 The set is currently available online for $30, but if you head to your nearest Target, you might find it clearanced for 50% off! Only $15 for 12 pairs of earrings: that's only $0.80 per pair!
There were a bunch of other BaubleBar items on clearance, but this set honestly caught my eye because of its adorable packaging. The clearance sticker on the back is what convinced me to try it out!
I am usually very picky about where I purchase my earrings because they are very sensitive to nickel, and I tend to rotate out only one or two pairs. Good news is that these are all nickel-free! They're also very lightweight, stay in place all day, and are perfect for transitioning from day to night.
Keep an eye out in future posts for these beauties! I have a feeling I'll be adding a few pairs to my everyday rotation.